Our
Mission
To deliver the most innovative and cost effective promotional and POS solutions to our customers.
B dynamic will work with you to create great exposure for your brand. We are a one stop shop, so you don't need to deal with a myriad of different suppliers. This gives you more time to focus on your core business.
B dynamic has developed an extensive network of suppliers, both locally and overseas, from which we source our branded merchandise, packaging, promotional products and POS displays for:
Product launches
Gift with Purchase
Corporate gifting
Brand reminders
Event promotions
Incentive programs
Marketing & store merchandising Programs
Since 2005, we have been supporting our customers to achieve their success…
DOORDASH
DoorDash is a US based online food ordering and food delivery platform. With a 56% market share, it is the largest food delivery company in the United States.
When Doordash launched in Australia in 2019, their initial plan was to utilize our logistic and distribution services only. However, B dynamic helped Doordash to source merchant kits and exposed their brand to customers and merchants.
Since their expansion to other states, they have been using B dynamic promotional product sourcing services to supply Doordash POS material.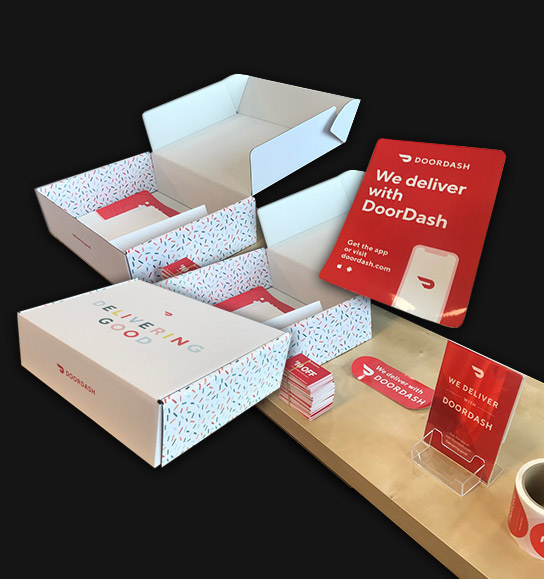 Dettol
Dettol is one of the most trusted hygiene bands in Australia.
Our partnership with Reckitt Benckiser to distribute Dettol to a number of strategic partners and channels required us to create point of sale units and packaging to meet campaign requirements.
RB utilized B dynamic expertise in designing and manufacturing POS and packaging to execute these campaigns.
B dynamic also managed to deliver these requirements in the most cost- effective way.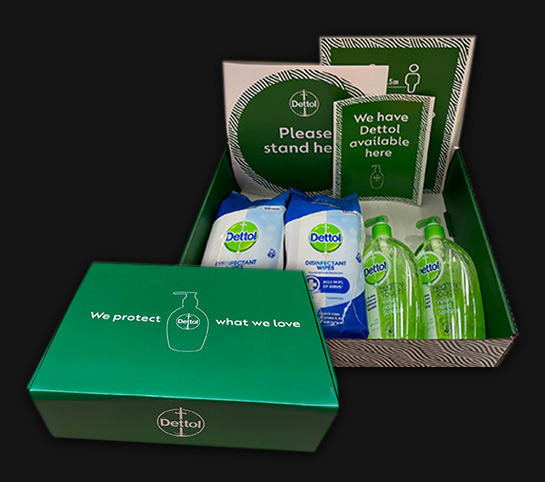 Dymocks
Dymocks is one of the oldest and most established book shops in Australia.
Their online store has been growing significantly and they have been using generic packaging to ship their online orders.
The B dynamic promotions team has re-designed and developed Dymocks branded packaging for their online business. We also managed to save money by sourcing this packaging for less than the original.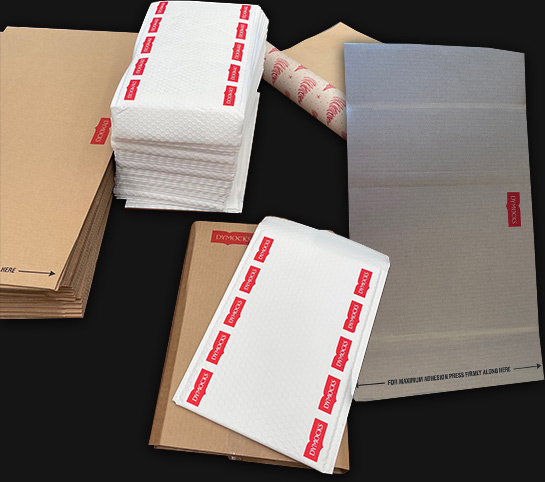 DEMATIC
In a mainly blue-collar, male-dominated industry, DEMATIC sought out a "vehicle" that would achieve the following outcomes:
1. Promote the 1800 number and distribute their documentation in a novel format
2. Reward warehouse managers via a tangible high end branded gift
3. Promote the Dematic brand and create the impression of relevance and appreciation of the client
SOLUTION
The following pack was created which included a mix of branded tools and reminders, including Dematic's documents contained within a sleeve in the toolbox.
The 1800 Service number was the centerpiece of a 'tool box' created to package up the brand reminders.
Attention to detail was vital with military-grade density foam used in the inserts and the case designed and manufactured according to strict specifications.
Coffee mugs and magnets are great desktop brand reminders, used to drive home the message of the 1800 service number.
Warehouse staff are always using torches; this one was the Rolls Royce – the D cell Maglite – with 'Dematic' laser engraved into the barrel.
A genuine American 'Leatherman' multifunction tool with 'Dematic' laser engraved was included as it was identified as a warehouse accessory with high perceived value.
Finally, a Swiss army/Maglite kit promoting the 1800 service number to be used by staff was included in the kit.
RESULT
B dynamic received a Promotional Product Excellence Award from the Australasian Promotional Product Association (APPA) for outstanding performance in the B2B category.