Our
Mission
Enabling the transition to eCommerce for all Australian businesses
Online sales in Australia have increased by 57% YOY to $50.46BN in 2020. The online share of retail spending is now over 16.3% and growing.
1
B dynamic is a one stop shop for eCommerce. Our experienced team can assist you in designing and developing your online store, customising it to meet your business requirements. Our flexible logistic team will ensure that we design the right logistic solution to store, pick, pack and deliver your products to your customer the way you like them delivered. We can also facilitate payment collection, return management and customer support to make your life easier. We won't stop there; our industry leading digital marketing experts can help you grow whilst ensuring you receive the best ROI for your marketing budget.
Just bring an idea and we will do the rest, or simply choose a service we offer.
We are here to help your business grow and to grow with you.
450
Managing over 450 online shops
100,000
Over 100,000 packages shipped weekly
60,000
Over 60,000 SKUs stored in 30,000 sqms facilities nationally
700
Over 700 local and off-shore resources to support your business
1. Online Physical Goods Index (produced by Quantium), February 2021
Since 2005, we have been supporting our customers to achieve their business success…
ALDI
The Australian ALDI expansion has been strong from day one of their debut store in 2001, to building a presence of over 540 stores throughout NSW, ACT, VIC, QLD, SA and WA. In a short time, they have established themselves as one of the top 10 Australian retailers and have also become the most trusted brand in Australia.
Aldi has launched its online shopping platform in May 2021.
B dynamic is delivering the end to end eCommerce partnership for Aldi Australia by providing the following services:
Designing and developing the Aldi eCommerce Platform
Hosting and maintaining the platform
Product distribution and support
Return management and payment handling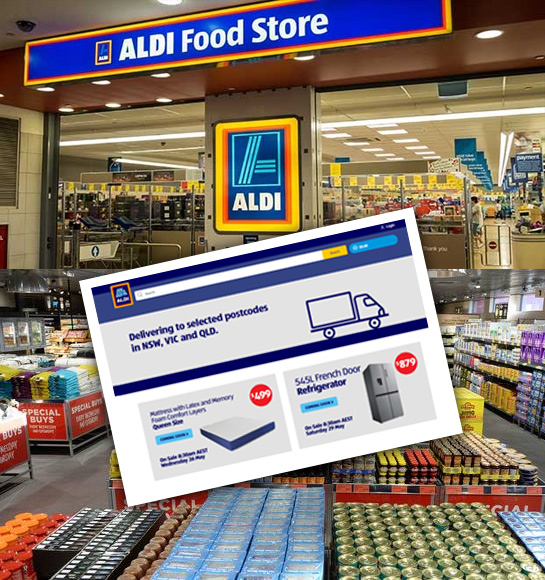 Reckitt Benckiser
Reckitt Benckiser (RB) have signed up a number of strategic distribution partnerships:
– Airbnb to offer hygiene and cleaning products to over 180,000 AirBnB properties in Australia.
– Cricket Australia as their Platinum sponsor for the next 4 years. As part of the sponsorship, all Cricket Australia franchises, over 5000 Cricket clubs and partners, can order Dettol at a special price.
– Mirvac shopping centres
B dynamic is delivering the end to end eCommerce partnership for RB with the following services:
Designing and developing the Airbnb special program platform
Designing and developing the Cricket Australia special program platform
Hosting and maintaining the platforms
Product distribution and support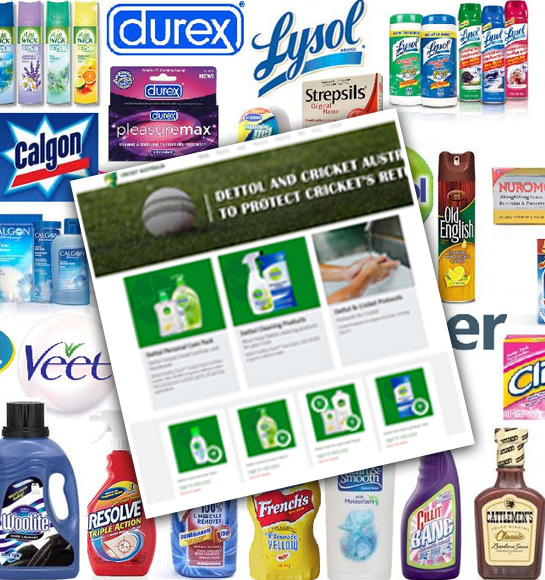 UMG
Universal Music Group is the world's leading music company.
UMG promote and manage artist merchandising programs where customers can purchase CDs, records, and merchandising.
B dynamic logistics (BDL) is their fulfillment partner for their online business in Australia. We store, manage local inventory, pick, pack, and ship orders to Australian and international clients.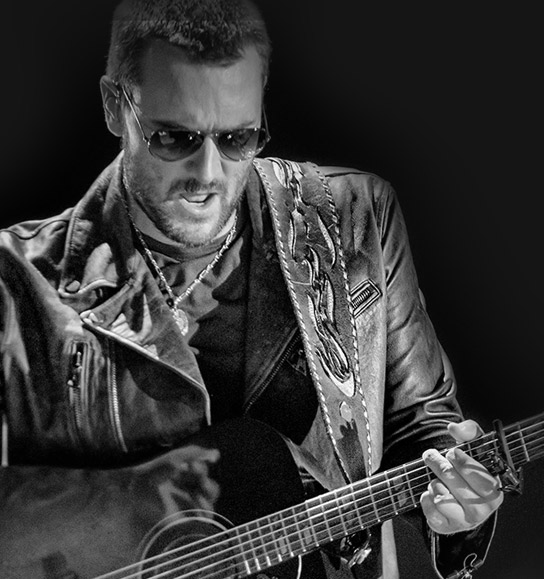 Costco
Costco operates its retail outlets in a warehouse club format, whereby membership is required to make purchases and goods are sold in bulk or large scale to individuals and small to medium-sized businesses. The company currently operates 11 stores in South Australia, Victoria, the ACT, New South Wales and Queensland.
Since 2019, B dynamic Logistics has provided various services to Costco including container unloading, cross docking and storage.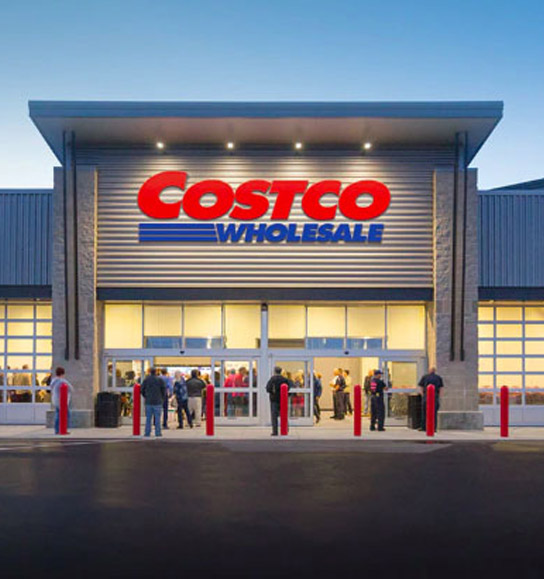 Dymocks
Dymocks bookshops are one of the leading book sellers in Australia with 57 stores nationally. Since establishing in 1879 (141 years ago), this Australian founded, privately owned business has also expanded into New Zealand and Hong Kong. Dymocks online business is one of the fastest growing areas of the business.
Like many brands, COVID restrictions led to an increase in the amount of Dymocks customers shopping through their online store. This created a challenge for the business as the online fulfillment centre at their George Street, Sydney facility was overwhelmed by the online sales volume.
Dymocks was looking for an external fulfillment partner who could help them overcome this challenge.
B dynamic was contacted, and within 48hours we were able to set-up and start operating to reduce the back log of orders.
Due to the success of this initial operation, Dymocks appointed B dynamic as their long-term fulfillment partner for their eCommerce business.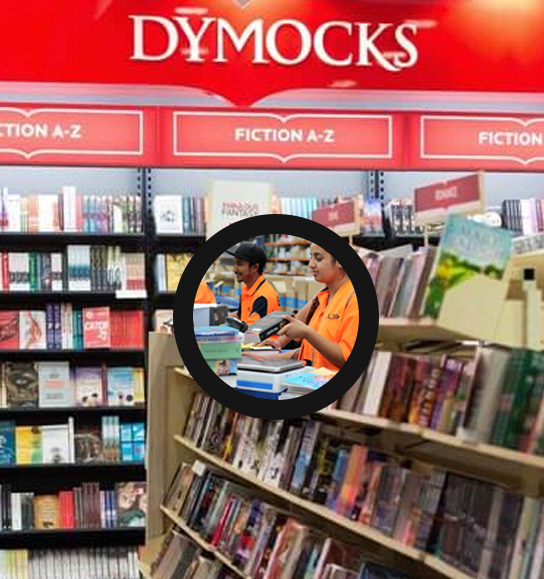 DOORDASH
DoorDash is a US based online food ordering and food delivery platform. With a 56% market share, it is the largest food delivery company in the United States.
When Doordash launched in Australia in 2019, their initial plan was to utilize our logistic and distribution services only. However, B dynamic helped Doordash to source merchant kits and exposed their brand to customers and merchants.
Since their expansion to other states, they have been using B dynamic promotional product sourcing services to supply Doordash POS material.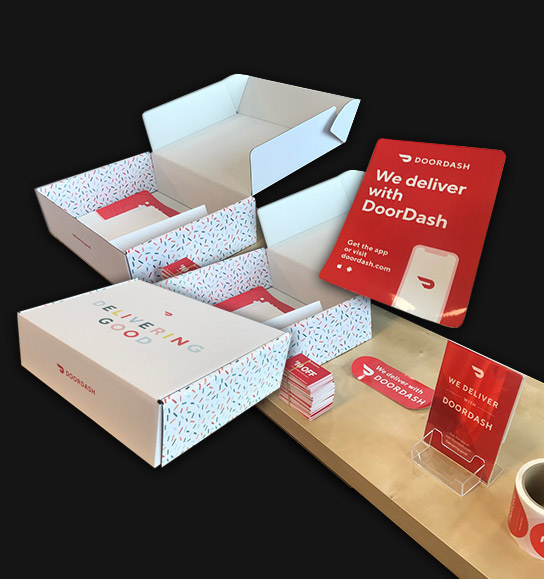 Read B dynamic latest news & updates…
#onlineshopping #ecommerce #e2e #Bdynamic #BDL #COVID #Retail #3PL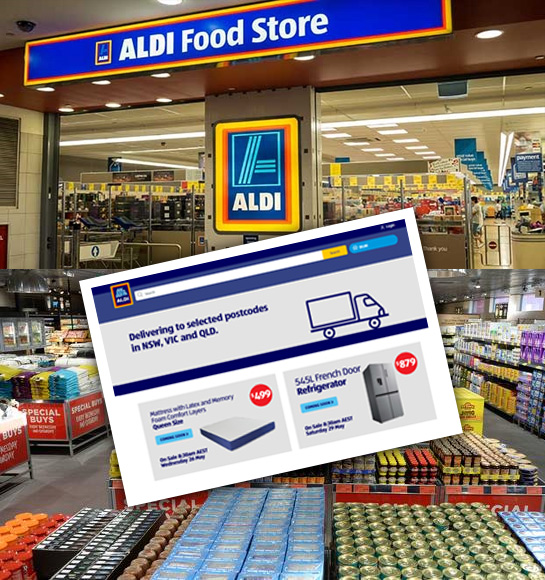 A moment to remember. The very first ALDI online orders were dispatched by our team on 26th May.B dynamic is proud to deliver the end-to-end eCommerce solution for ALDI, one of Australia's most trusted brands. Over the past months we have worked tirelessly to develop the Aldi online shop for their Special Buys program.This is […]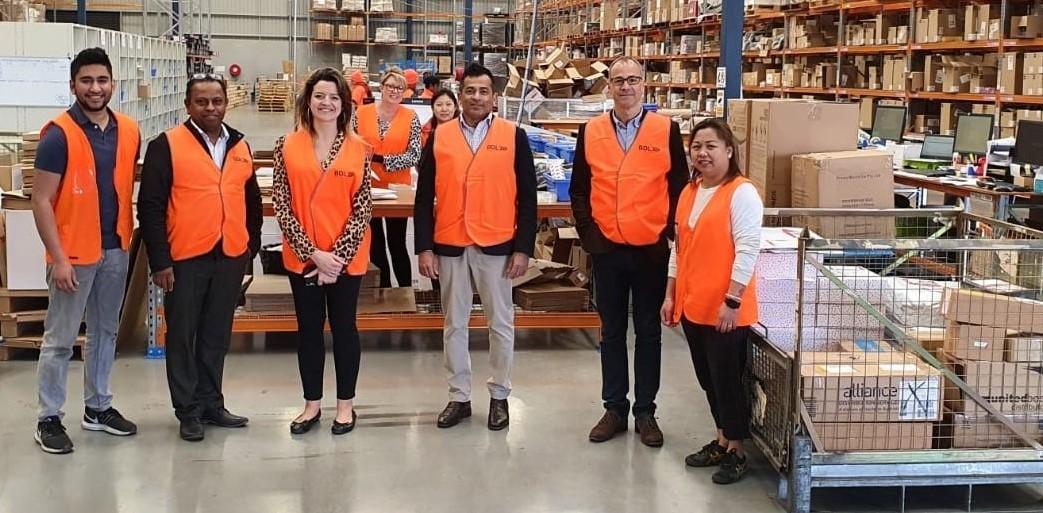 Dymocks appointed B dynamic as their long-term fulfilment partner for their eCommerce business.
Previous
Next
More News